Brisbane (07) 3807 7266 - Gold Coast (07) 5522 0890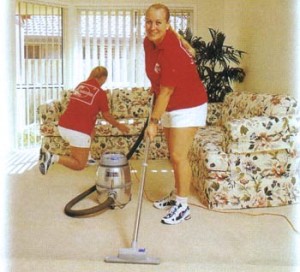 What is Housemaids? (What Housemaids is all about)
Housemaids have developed the ultimate cleaning process for private residences, and small commercial offices.
Housemaids cleaning process involves exact, and proven time and motion cleaning techniques using only the very latest equipment and the finest of products, treating each home and all that in it with all the care that a client would give it her/himself. Homes and offices are cleaned on a regular basis by highly organised and efficient, uniformed network of franchisees.
Housemaids has experienced continuous growth. We have achieved this by understanding the client's needs and what the client is looking for – an efficient, prompt, professional, friendly and personal service, offering top quality and competitive prices. Our philosophy is to provide exactly that. By understanding the clients' needs, we were the first to introduce the concept of professional residential cleaning teams to Brisbane in 1973.
And it doesn't end there! We fully intend to stay the leaders in this constantly expanding and evolving home services industry.
Our customers get personal attention – we try to treat, and have each client knowing that they are the most important client we have.
Brisbane has always been a city where the majority of residents place a lot of emphasis on "Word of Mouth" referrals. Seventy-five to eighty percent of our customers have always come from word of mouth. What better way of gaining new business.